BESPOKE WEDDING JEWELLERY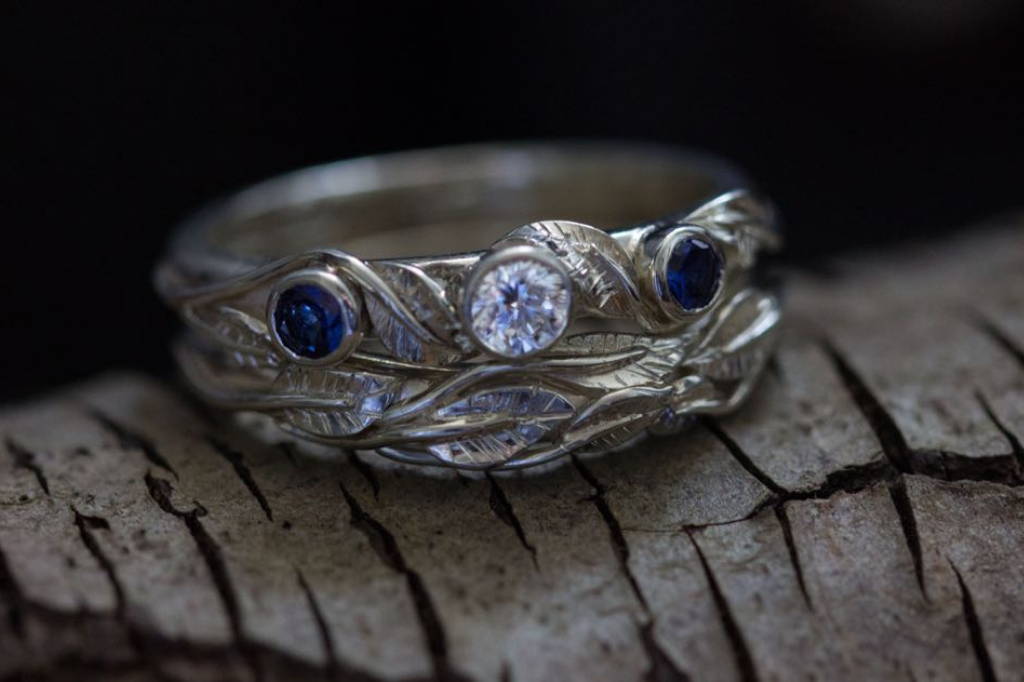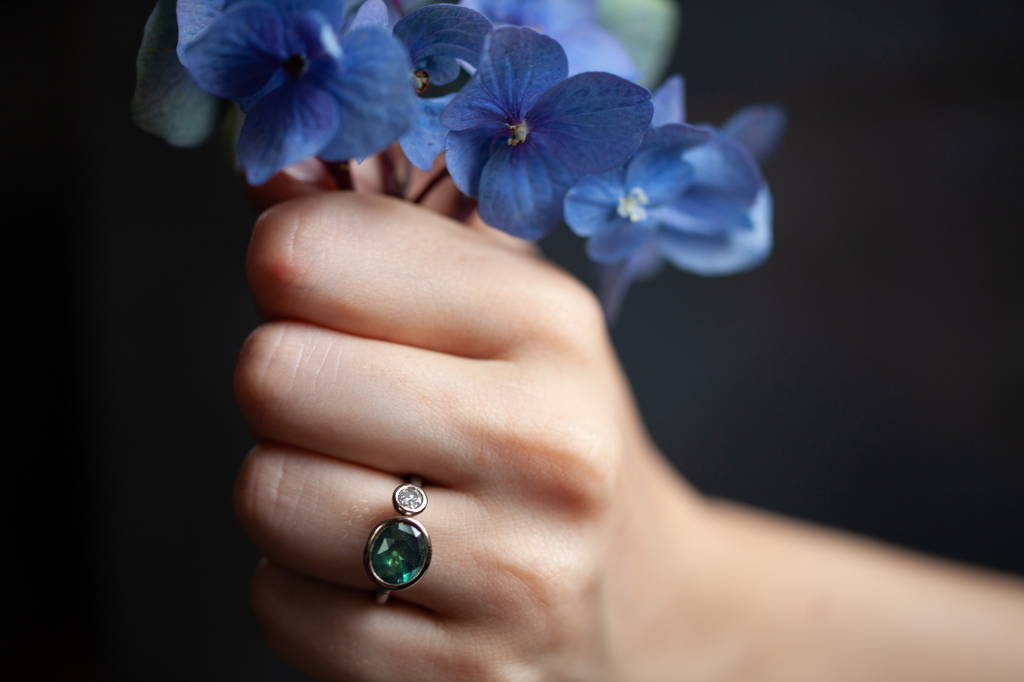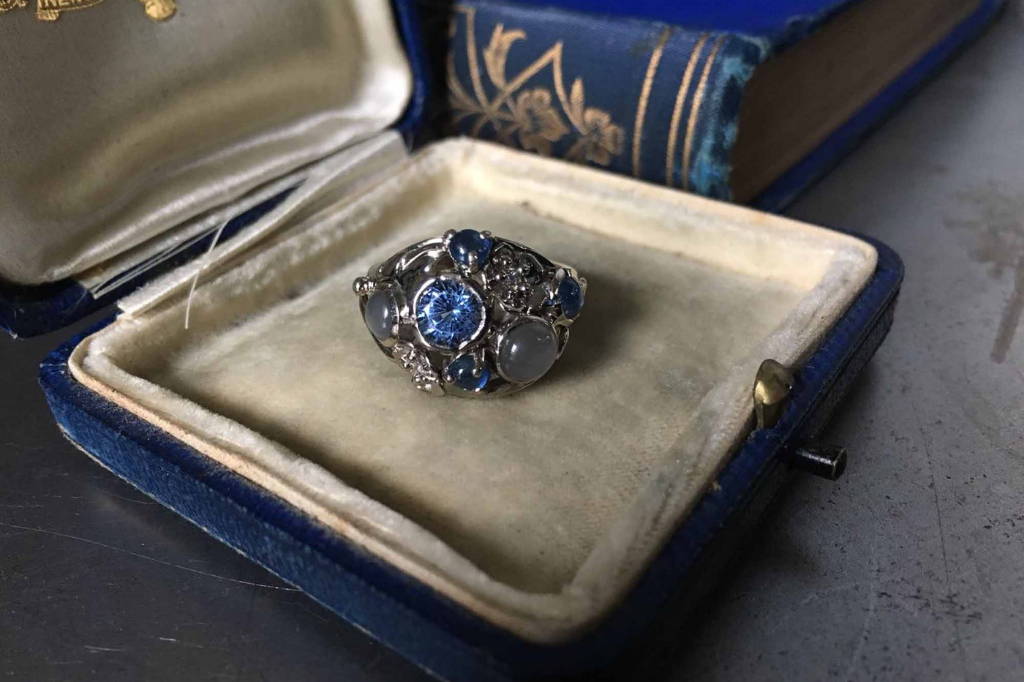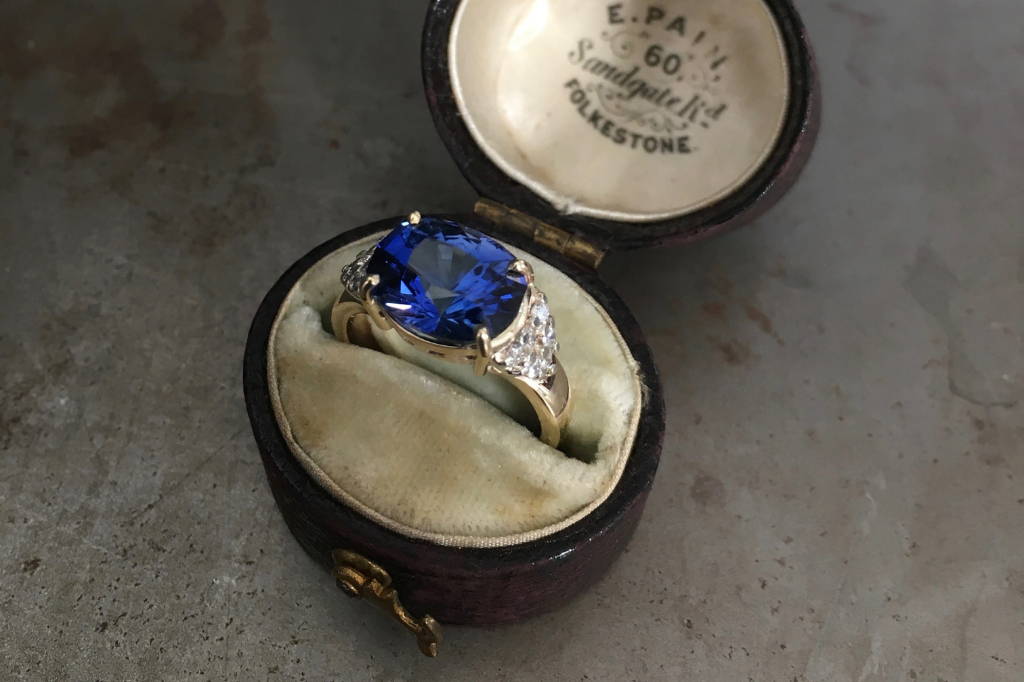 There's something incredibly special about creating a completely unique engagement ring – a ring that feels personal to the wearer and 'just right'. I've been designing and making jewellery for more than twenty years and clients come to me to create bespoke engagement rings because they want something individual and unique – an engagement ring that has been crafted by hand and made in the UK. I'm here to guide you through the process so you end up with a ring that is different from anything else you may have seen and that feels completely you.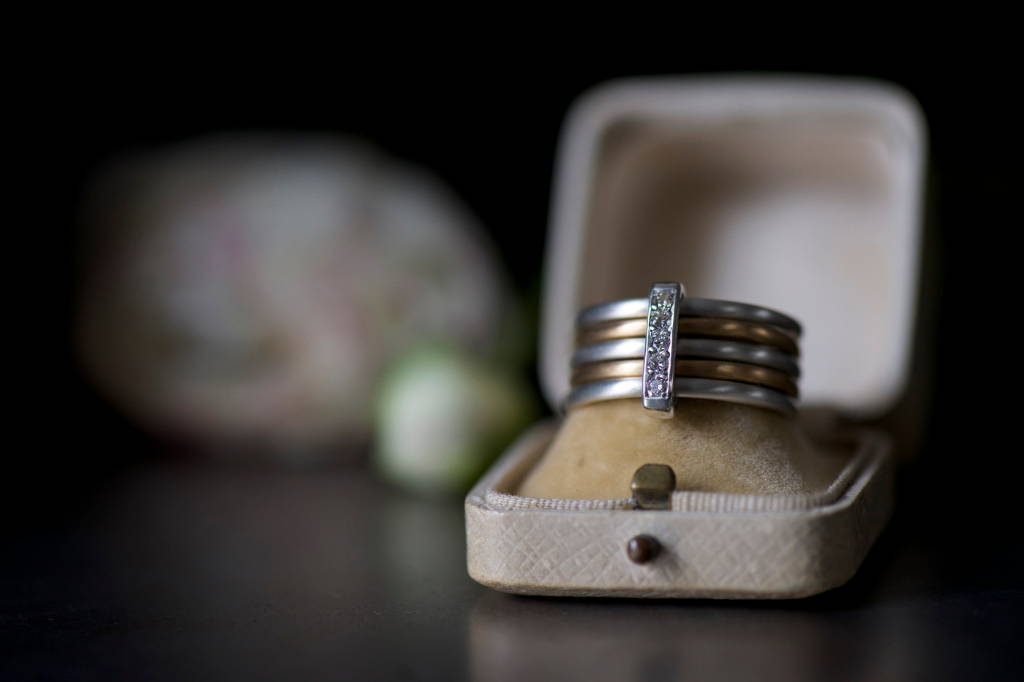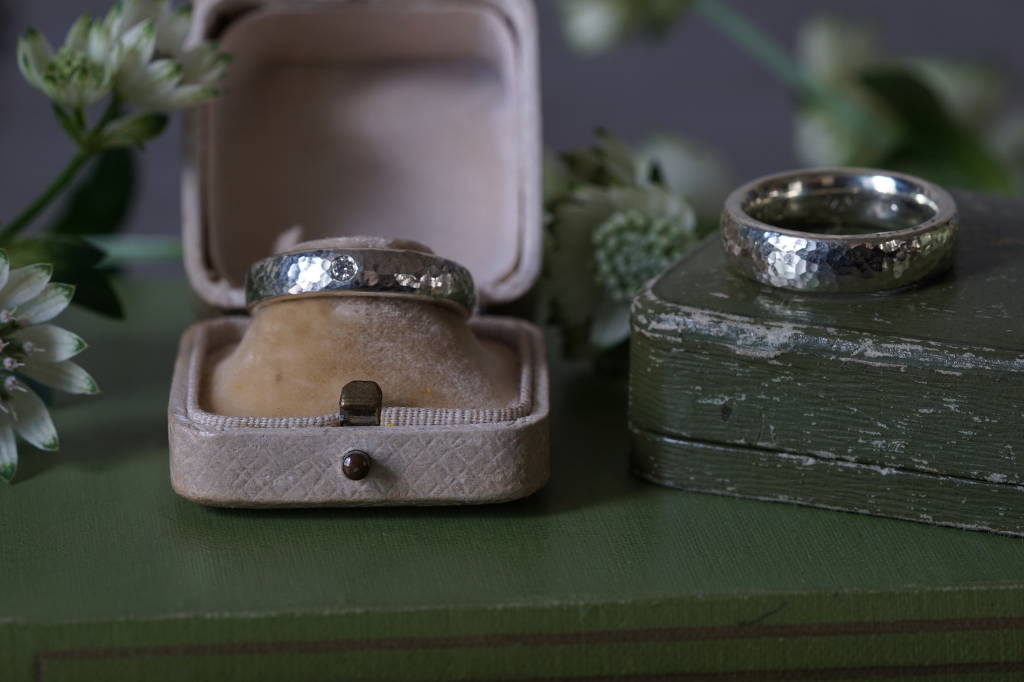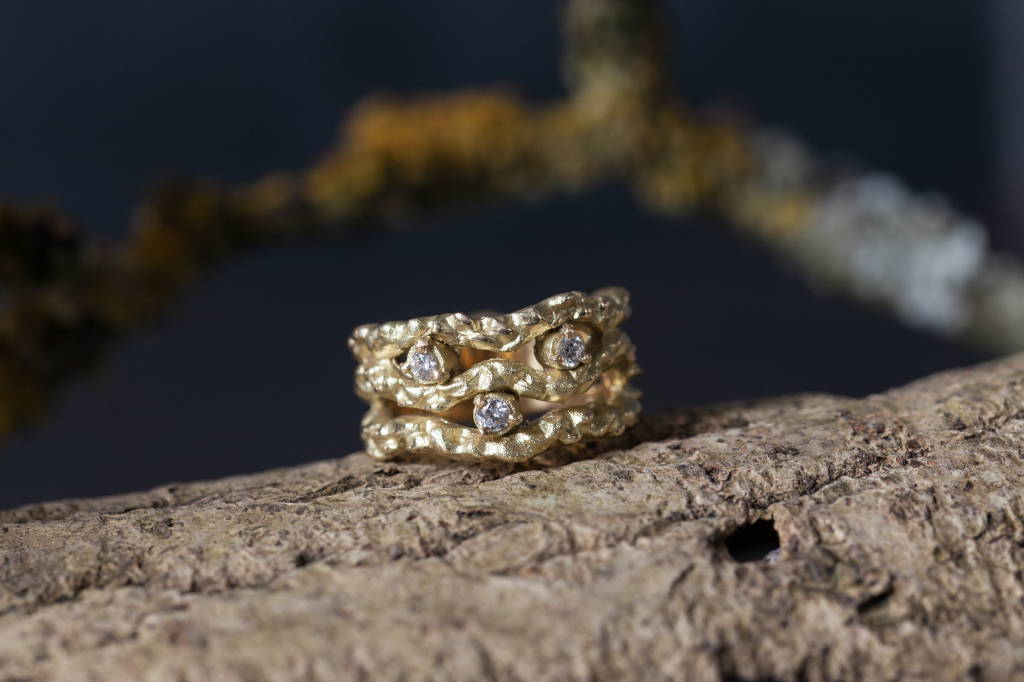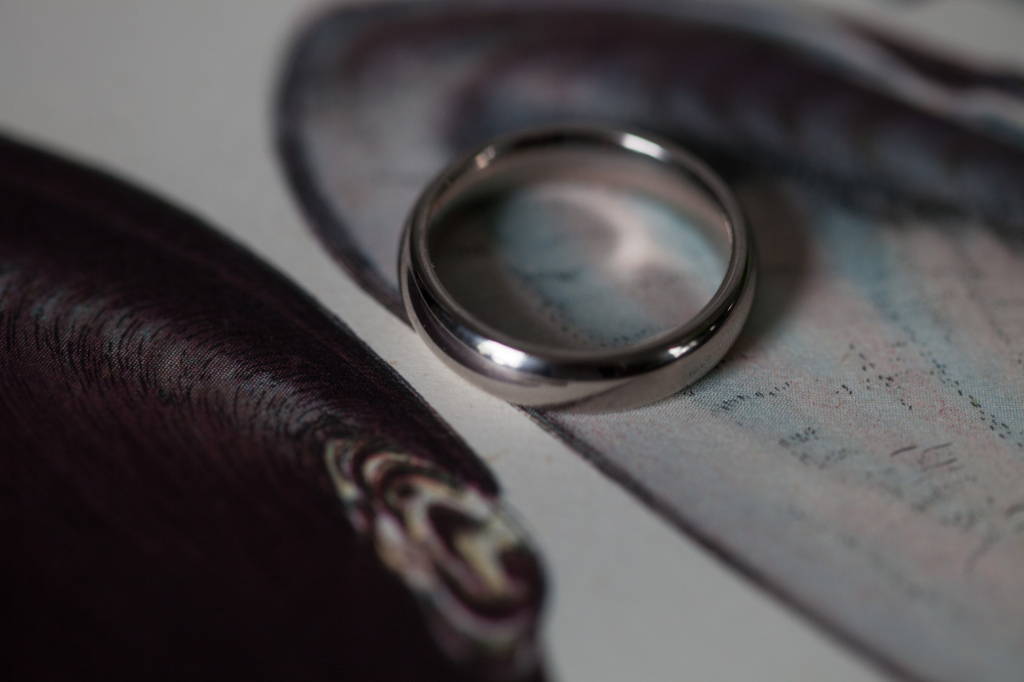 The run-up to a wedding can be a busy and expensive time, so my aim is to make the process of commissioning a bespoke wedding ring as enjoyable and easy as possible. Over the course of my career as a fully qualified goldsmith I've made many wedding bands and I can design and produce anything from a simple classical band to a wedding ring with more detail that might include stones, an unusual shape or an engraving from my atelier and workshop in Tunbridge Wells, Kent.
I'm known for working with textures and my signature bobble design works really well as a wedding band.
WEDDING & BRIDAL JEWELLERY
The right jewellery can provide the perfect finishing touches to your wedding-day outfit. You can make an appointment to visit my jewellery shop and showroom in the historic Pantiles, Tunbridge Wells, Kent, where I can help you to find the right jewellery to complete your wedding outfit, or just stop by any time from Thursday to Saturday each week.
Or you can browse my collection here.
I can also customise an existing design or create a completely bespoke piece of wedding or bridal jewellery for your big day.

FREQUENTLY ASKED QUESTIONS
WE ALREADY HAVE AN ENGAGEMENT RING, BUT CAN YOU MAKE A WEDDING RING TO MATCH?
Yes, I can match the metal and create a bespoke wedding ring that fits your engagement ring exactly.
CAN YOU RE-USE AND RECYCLE AN OLD RING OR STONES TO MAKE A NEW ENGAGEMENT OR WEDDING RING?
Yes, I really enjoy reworking and upcycling jewellery to create something new. Using an heirloom stone or metal can add character and meaning to a bespoke engagement ring or wedding ring.
DO YOU ALSO MAKE WEDDING RINGS FOR MEN?
Yes, absolutely. Every couple is unique so it's wonderful to create an individual band, a matching pair of wedding rings or something completely different for each partner.
CAN YOU MAKE AN ETERNITY RING TO MATCH AND SIT WITH AN EXISTING ENGAGEMENT AND WEDDING RING?
The tradition of eternity rings is something very special and it's a pleasure to create a unique eternity ring to perfectly complement and fit with an existing wedding ring and engagement ring.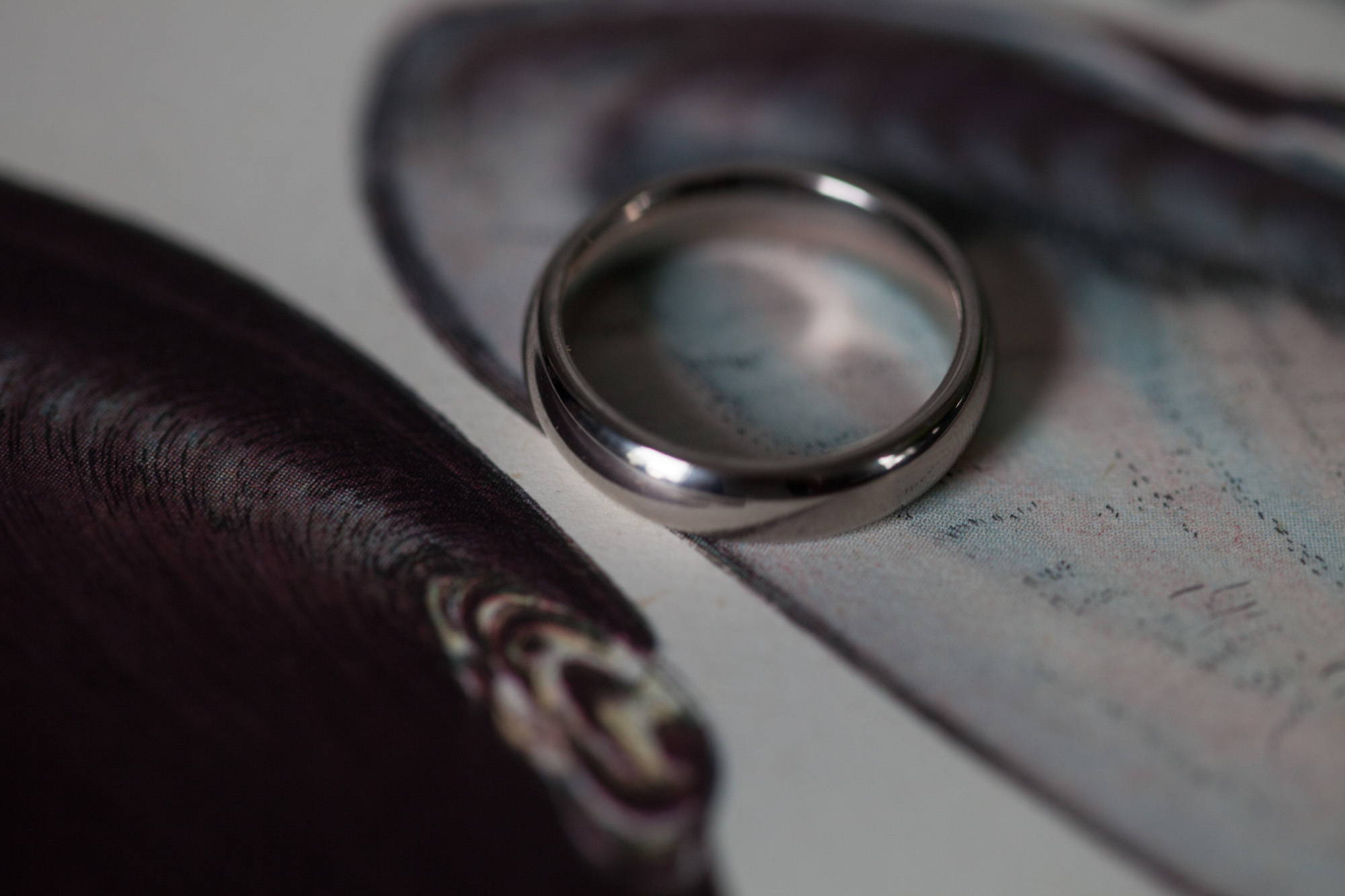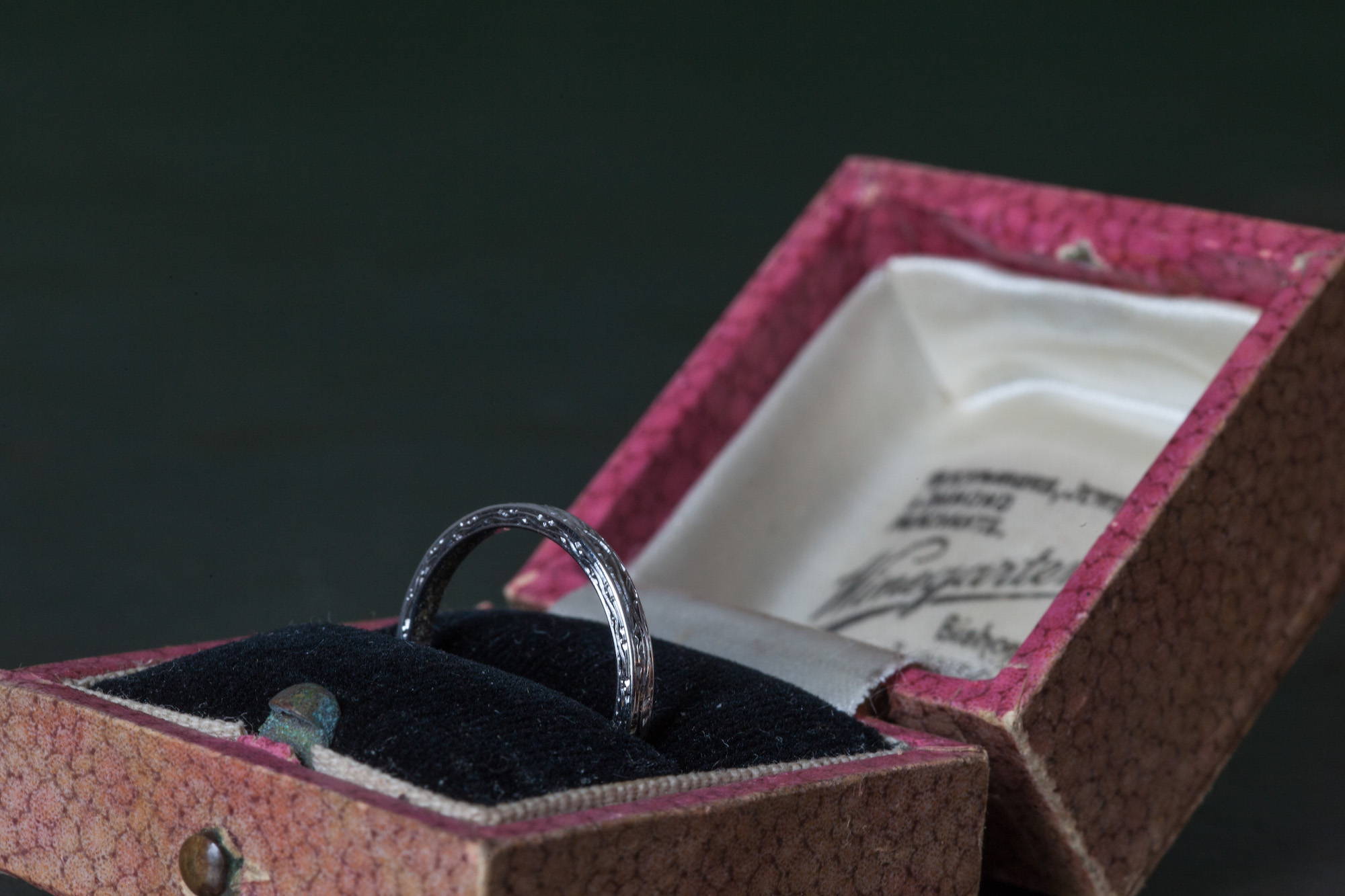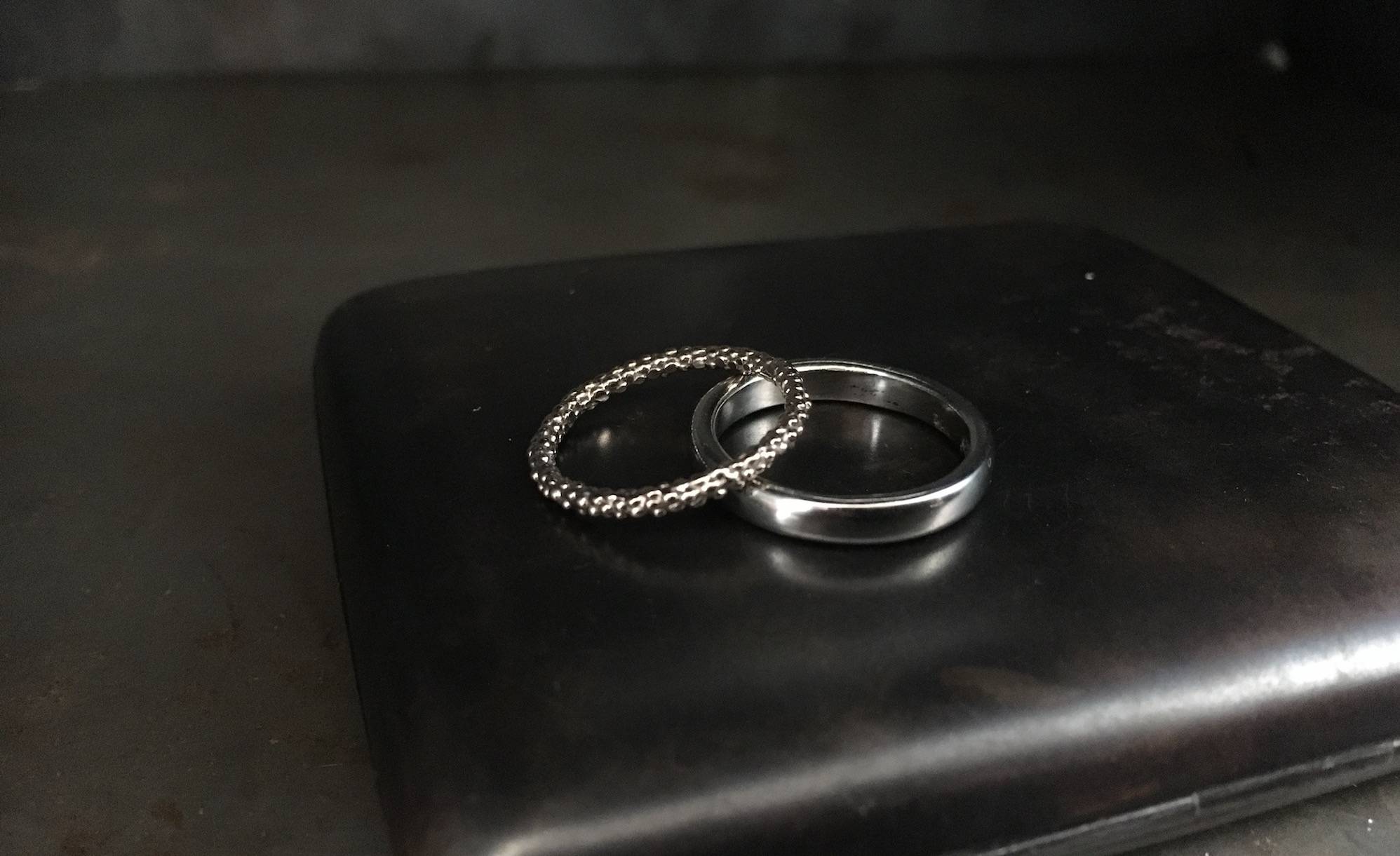 CAN YOU ENGRAVE A PERSONAL MESSAGE ON THE INSIDE OF A WEDDING RING OR ENGAGEMENT RING?
Yes. I have an extremely talented engraver who I've worked with for many years who can hand-engrave a message, date, motif or pattern on your ring.
HOW MUCH DOES A BESPOKE WEDDING RING OR ENGAGEMENT RING COST?
Prices for a bespoke wedding bands start from £200 in silver and prices for an engagement ring vary depending on the design and choice of stone.
CAN YOU RESIZE AN EXISTING WEDDING RING OR ENGAGEMENT RING?
Yes, I can resize your existing wedding ring and / or engagement ring in my Tunbridge Wells jewellery workshop.
Commissions usually take six to eight weeks, but if you have a tighter deadline do still get in touch and I will try my best to meet it.
CAN YOU MAKE A COPY OF A VINTAGE RING?
I won't copy another designer's work, but I can make an interpretation.
BEST MAN, GROOMSMAN AND USHER GIFTS
Cufflinks are a popular choice as gifts for the people who have helped to make your day special, and you can browse my collection, all made the UK, here. Styles can be personalised by including engraved initials or a message.

MAID OF HONOUR, BEST WOMAN OR FLOWER GIRL GIFTS
A handmade pair of stud earrings, a timeless pendant or a bracelet make the perfect way to say thank you. Prices start from £40 for a pair of sterling silver stud earrings or simple charm pendant.