JEWELLERY FOR STAR WARS SOLO
All film images ©Lucasfilm for Star Wars
"I was commissioned to make two bespoke necklaces for the film Solo: A Star Wars Story, which was released in 2018. My Silver Cup earrings were also chosen to be worn in the film."

Eastern warrior helmets and Buddha inspired my Silver Cup earrings, which were worn by Qi'ra, portrayed by Emilia Clarke, in Star Wars, Solo. I've always loved the shapes and workmanship of Eastern warrior helmets and when I visited that part of the world I became fascinated by the wonderful Buddha hats, which I would hunt down when I visited temples.
EMILIA CLARKE, QI'RA'S NECKLACES
FOR SOLO: A STAR WARS STORY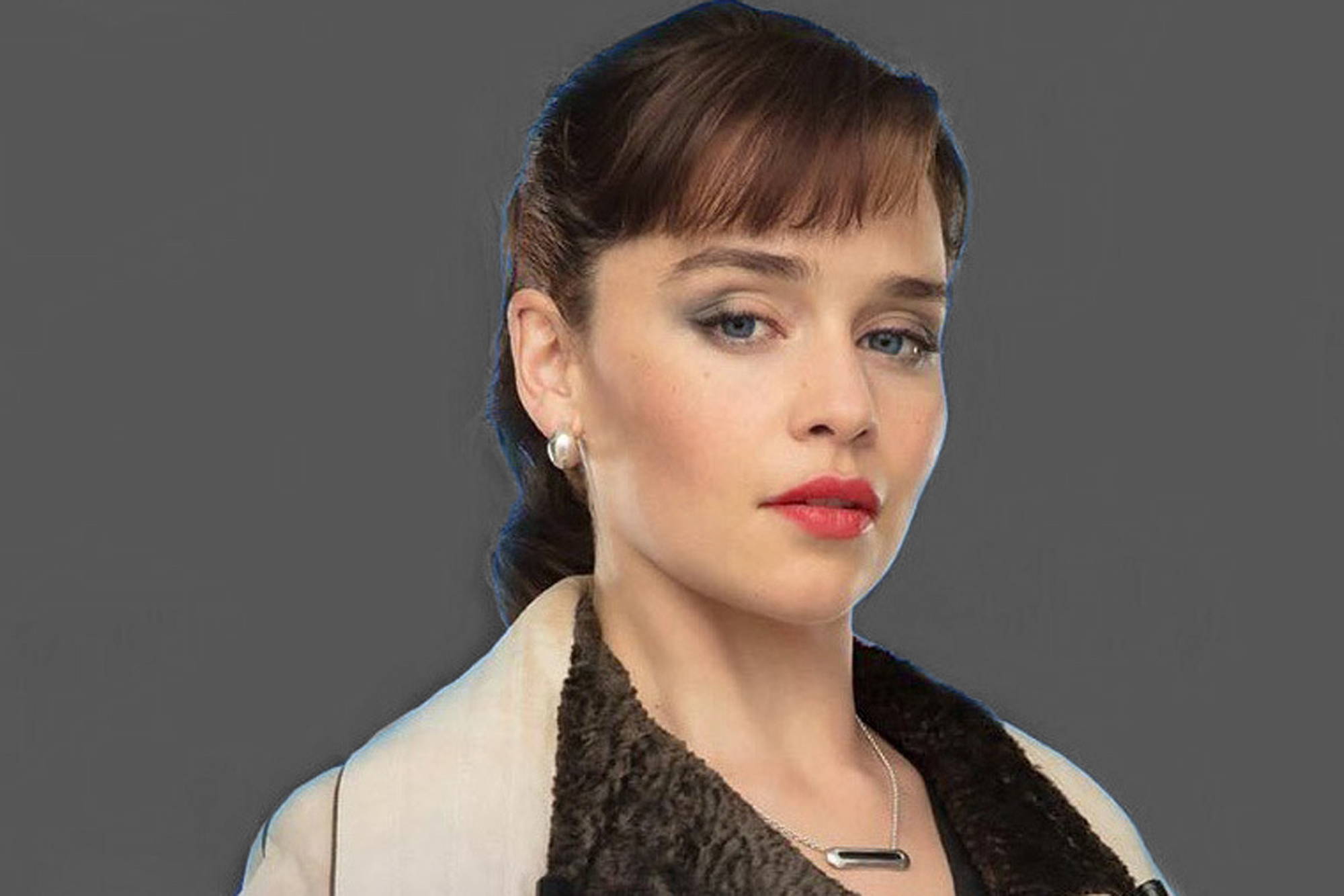 I was also commissioned to make two necklaces for Emilia Clarke's character in the film. The first was the Sterling Silver Bar Pendant that she wore with my Silver Cup Earrings. I was given a creative concept for the necklaces which I had to bring to life. It was really exciting working on the pieces while making sure I kept the project completely secret. I started by creating a unique Perspex tool which I had-filed to the exact shape. I then used my fly press to mould the metal around the tool and then carefully joined the pieces together.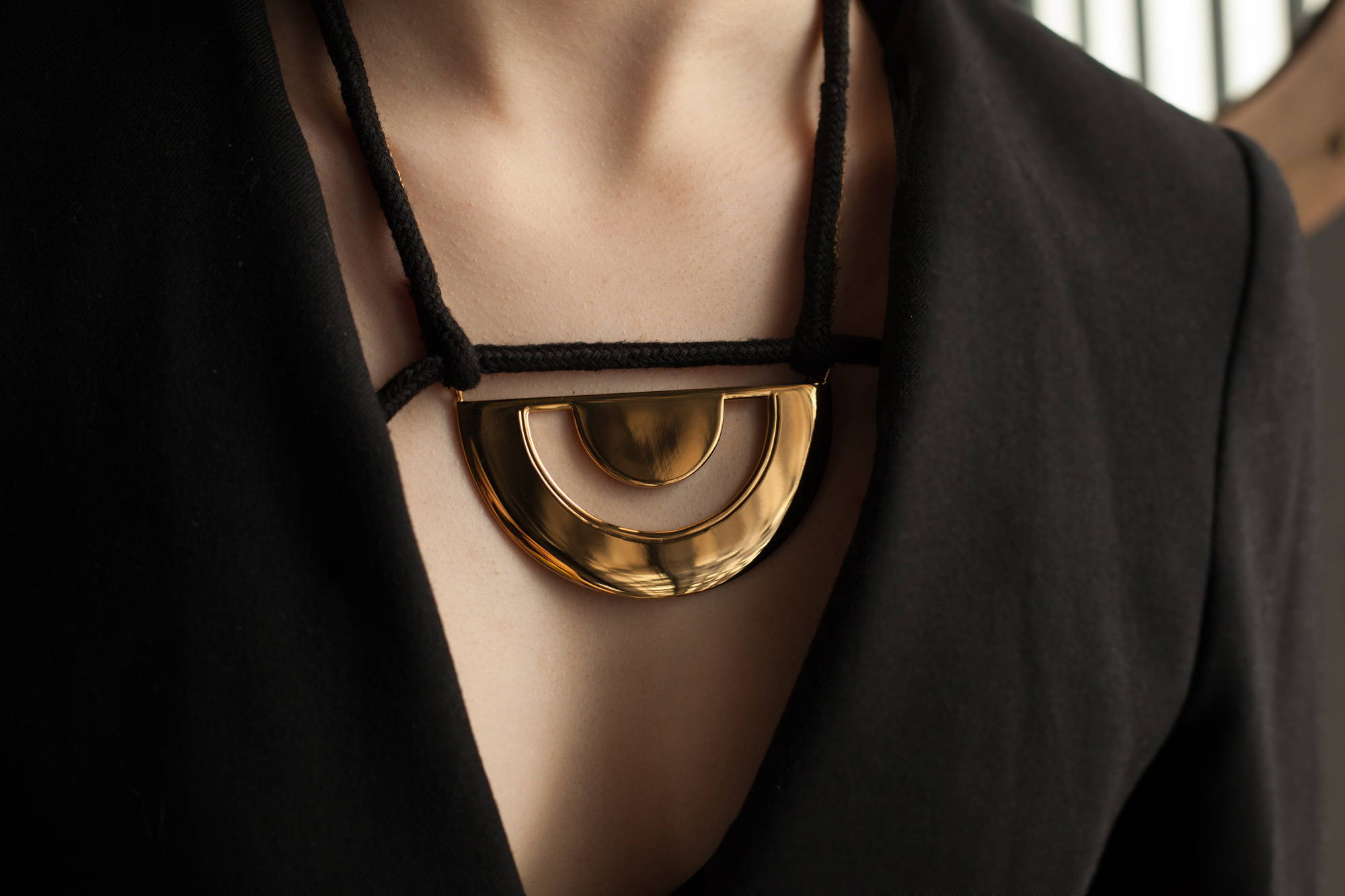 This was really exciting necklace to make as I knew it was going to be the focal point of the outfit and had to be precise and elegant. I started with a thick sheet of silver which I pierced and filed into shape ready for gold-plating. It was such a thrill to package the final piece, ready to send to the film set and later see the finished pieces on the big screen.