JEWELLERY REMODELLING IN TUNBRIDGE WELLS
Do you have old pieces of jewellery that you no longer wear tucked away? Or perhaps you have a family heirloom that has sentimental value but is the wrong size or not your style? Or do you have jewellery that was once loved but is now broken or that you'd like to have made into something new? I really enjoy giving vintage and neglected pieces of jewellery a new life by giving an old piece a contemporary twist or reusing gemstones and recycling metal to create something new.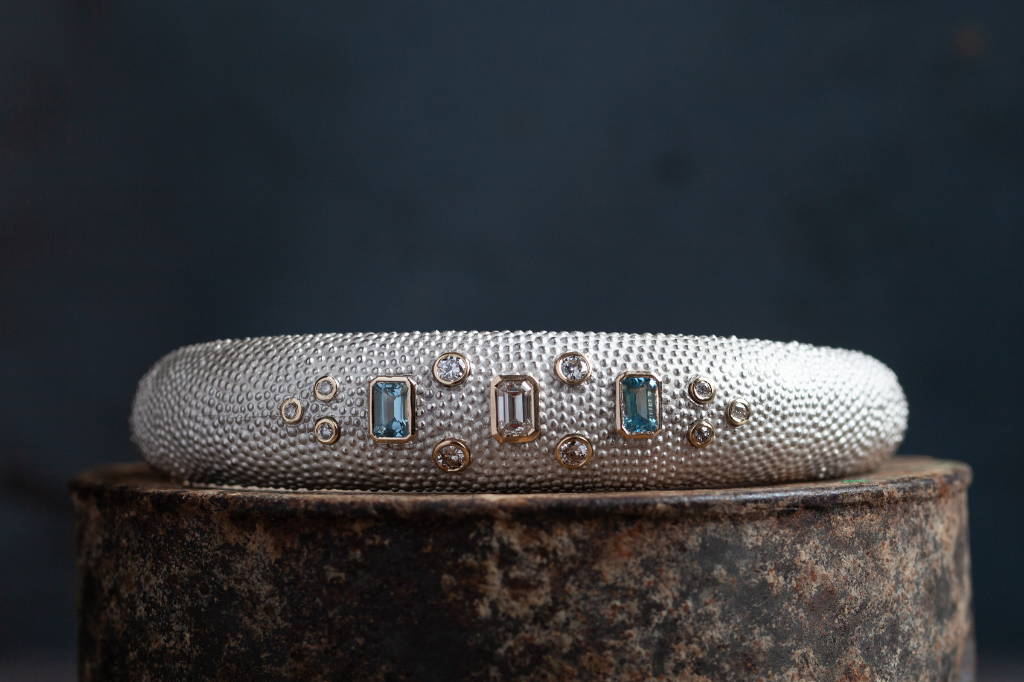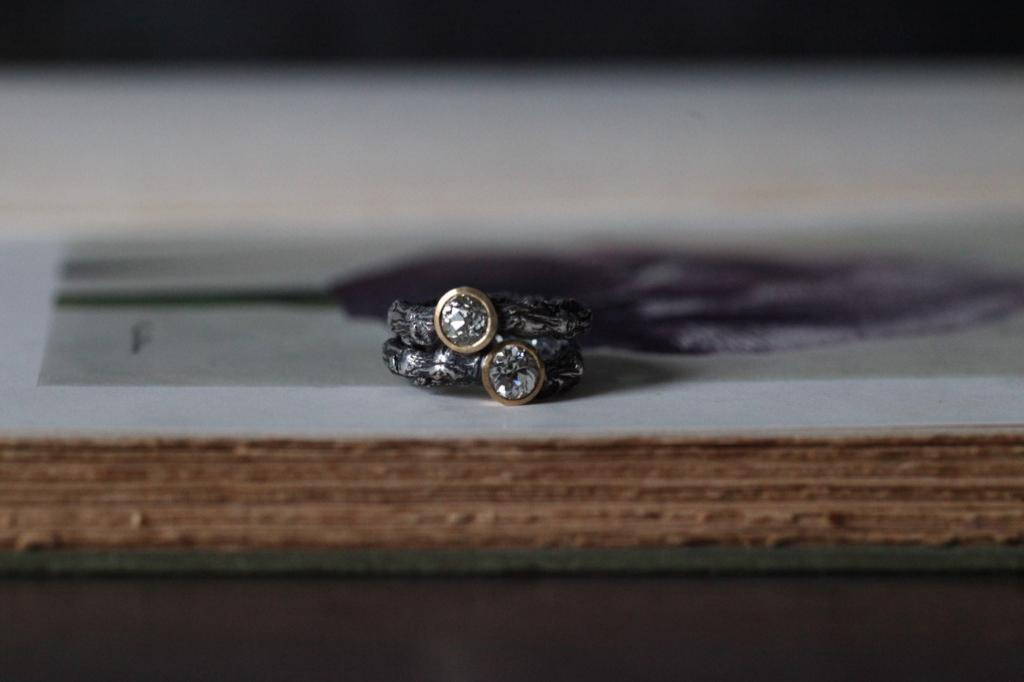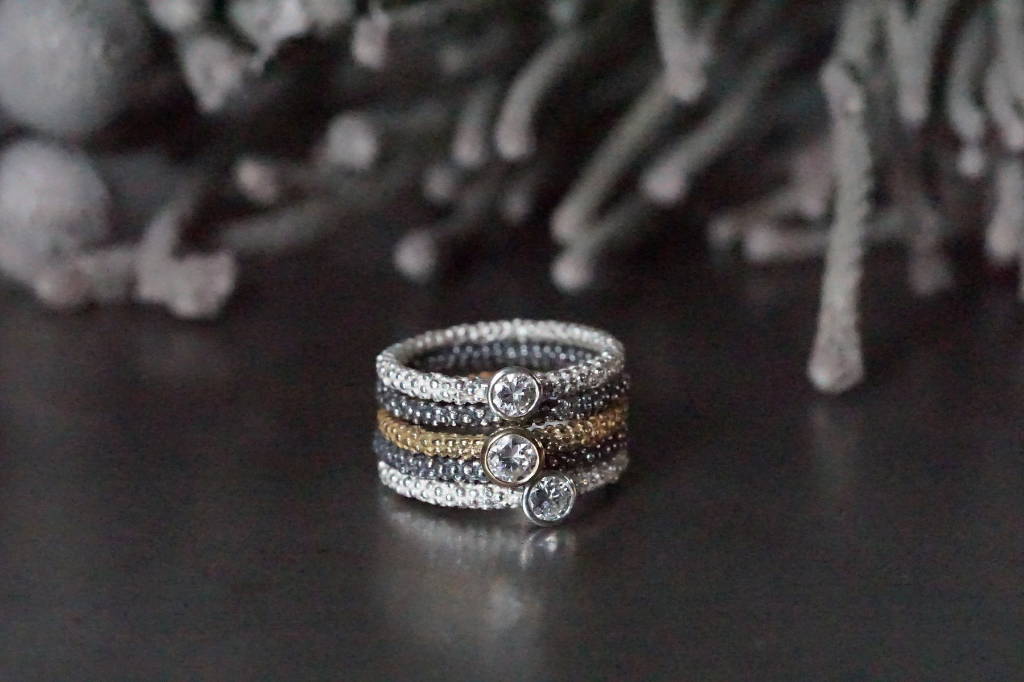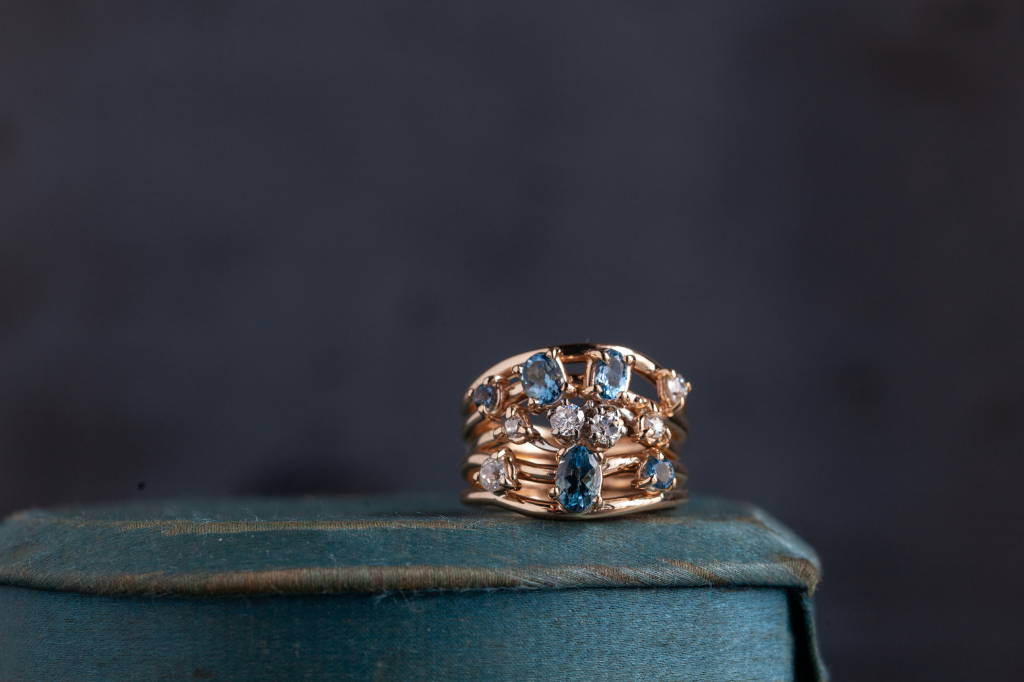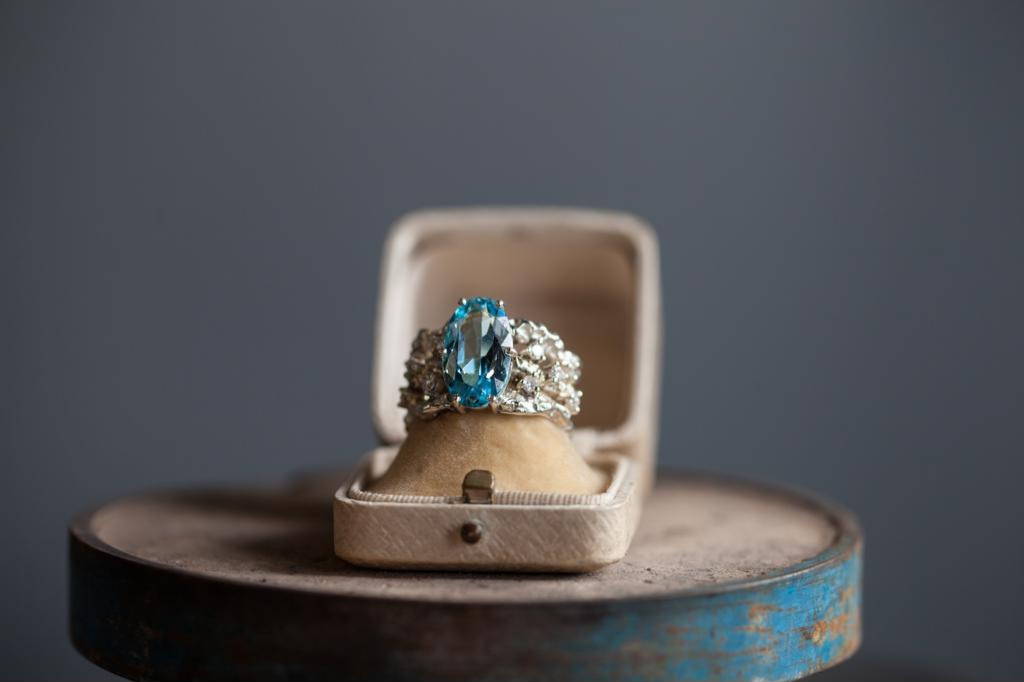 JEWELLERY RECYCLING AND UPCYCLING
I'm finding that jewellery remodelling and upcycling is increasingly popular with my clients for sentimental, environmental and economic reasons. It's so wonderful to see jewellery that's been inherited or collected but is now sitting hidden away in a box being recycled to create something that's loved, worn and enjoyed.
Old jewellery can be remodelled to create a new engagement ring, wedding ring, necklace, earrings, bracelets or brooch – there are so many possibilities.
Upcycling jewellery is something I'm really passionate about and enjoy. I can work with you closely to create a bespoke design you'll wear and love or to make a special and completely unique gift or even to create a bespoke engagement or wedding ring from old jewellery.
If you have some neglected jewellery you'd like to think about remodelling, come and visit me in my shop and workshop in The Pantiles Tunbridge Wells, Thursday to Saturday, or get in touch by email here (link to create an email – subject: Remodelling and repairs) or call me on 01892 540888.

JEWELLERY REPAIRS AND RESTORATION IN TUNBRIDGE WELLS
Do you have a broken piece of jewellery – anything from a bracelet or necklace catch, snapped chain, missing stone or something that needs altering to fit? I'm a fully qualified jewellery designer, goldsmith and silversmith. I often carry out repairs from my workshop atelier in the Pantiles in Tunbridge Wells but I also have a small network of extremely skilled craftspeople who I've worked with for many years, so if your request is not something I can fulfill myself, I can usually still help.

My shop is open from Thursday to Saturday, so if you have a repair that you'd like to discuss, do stop by. Or you can email me here or call me on 01892 540888.

JEWELLERY REPAIRS BY A DESIGNER AND GOLDSMITH
My customers like the fact that they can speak to a qualified goldsmith directly rather than going via a shop assistant. I'll always be transparent about what's possible and about my pricing. I always aim to price competitively.

JEWELLERY REPAIRS BY POST
If you're not based in Tunbridge Wells or don't have time to stop by, then that's no problem. Get in touch and we can then let Royal Mail do the running around.

JEWELLERY REPAIRER IN TUNBRIDGE WELLS
I really enjoy the fact that having a shop in Tunbridge Wells makes me feel part of the local community. As an independent local business, being able to offer a jewellery repair and restoration service to the Tunbridge Wells community and beyond is important to me. If you are thinking of visiting my Atelier you can find out more about hidden gems in Tunbridge Wells here.