Welcome. I'm Catherine and I'm an award-winning British jewellery designer and maker with a shop and jewellery atelier in Royal Tunbridge Wells, Kent. With the help of my assistant, Rolo, an Airedale Terrier, I create contemporary ready-to-wear jewellery inspired by nature, found objects, collectables and symbolism.
As well as my modern jewellery collection, I hand-craft bespoke jewellery commissions and re-model and repair jewellery for customers both locally in Tunbridge Wells and Kent as well as around the UK and the world. One of my most exciting and wide-reaching commissions was as the jeweller for the Harry Potter films.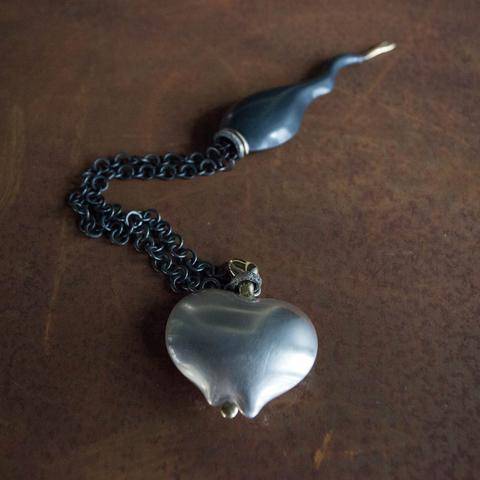 After gaining a first-class honours degree in Jewellery Design, I worked with a number of leading names in the design and fashion industry including Dinny Hall, Silversmith Clive Burr and Vivienne Westwood.
I then went on to be awarded a Masters in Goldsmithing, Silversmithing, Metalwork and Jewellery from the Royal College of Art, London. During my time at the RCA, I made large avant-garde hollow fly-pressed forms as one-offs. After I graduated, I was commissioned by designer Wendy Ramshaw OBE CBE to make a special piece in this style for her Millennium Show at Contemporary Applied Arts.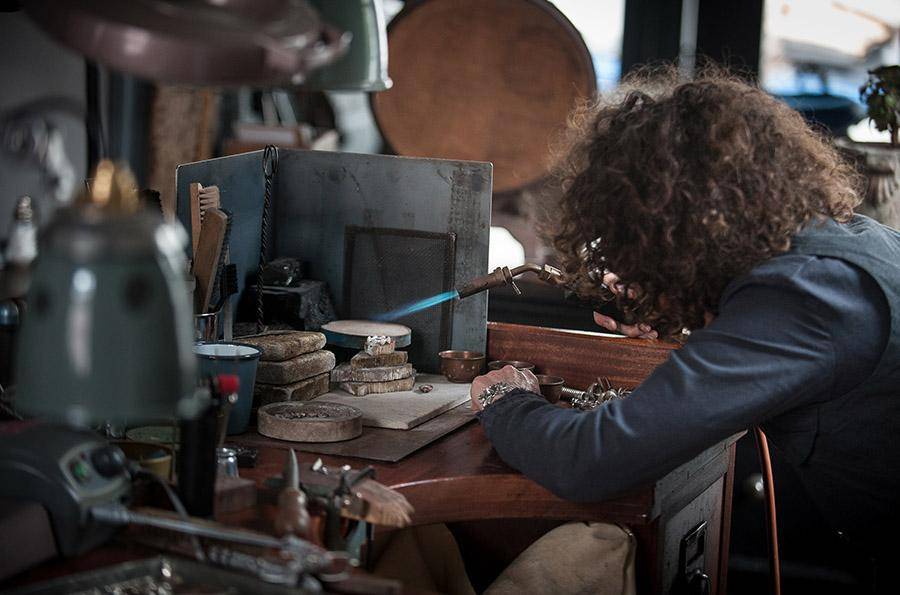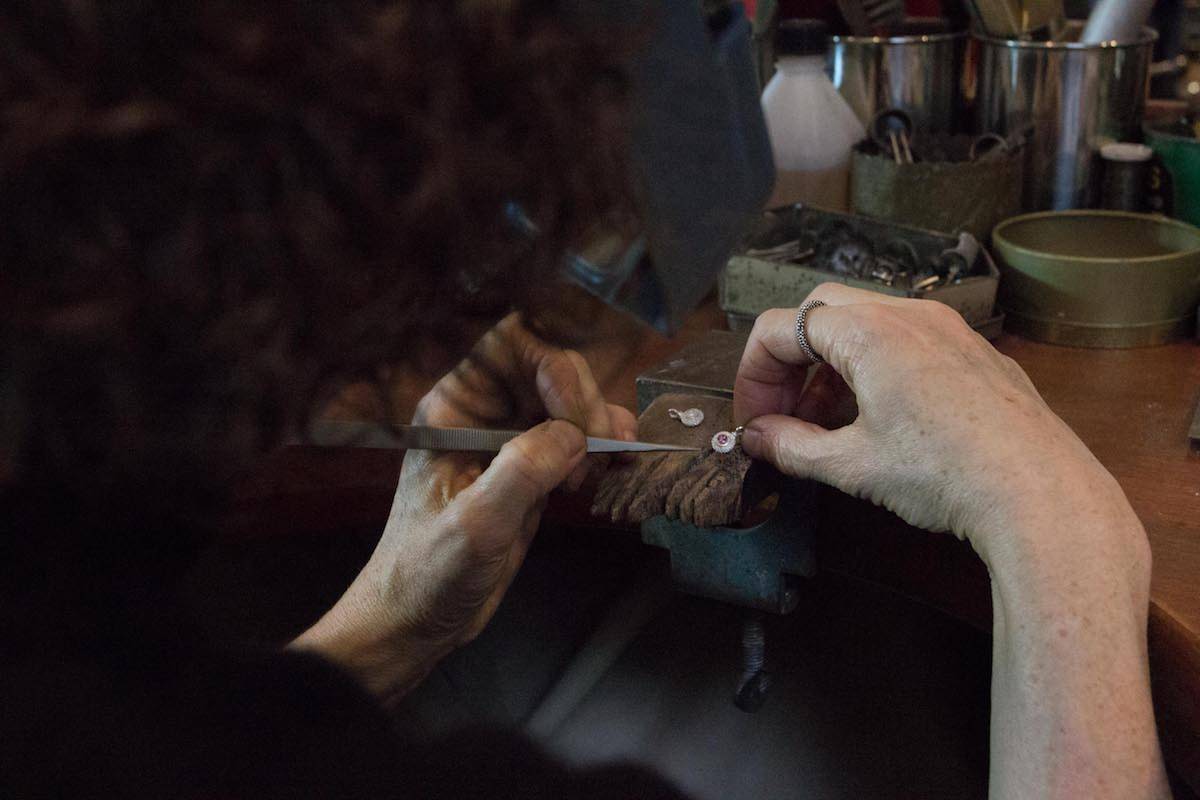 From there I was inspired to design and develop a range of work with a wider appeal using the casting method. I love to test every variation on a theme, fabricating pieces in a range of metals as well as using found objects, both natural and man-made, which are then cast. I use them in single and multiple combinations; the possibilities are endless.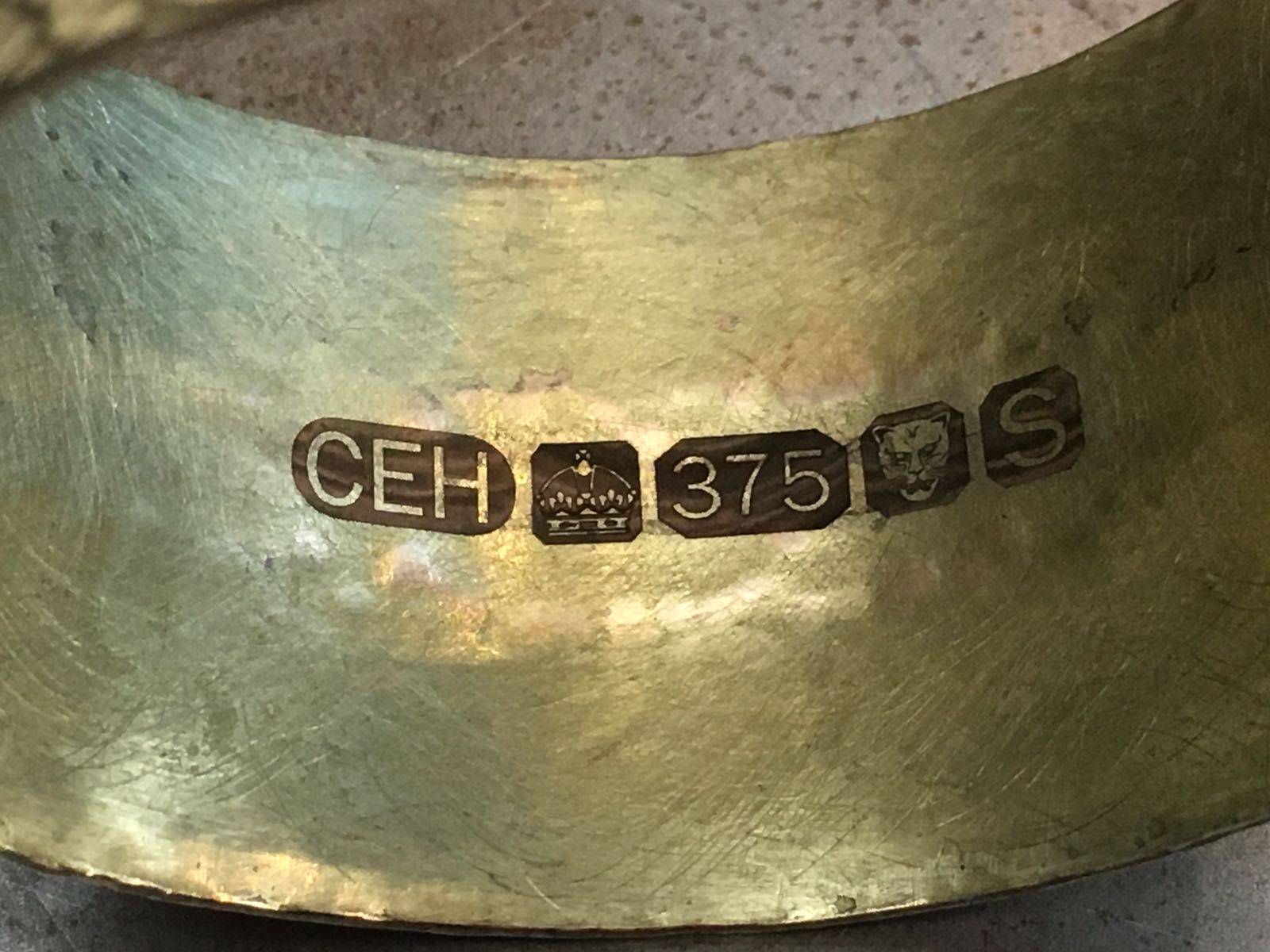 UNIQUE MADE IN LONDON HALLMARK
When I'm designing I like to think of each piece as a future heirloom so it feels fitting that the jewellery I create is finished with my unique maker's hallmark. It includes my initials CEH, along with the hallmark for London, a stamp that marks the authenticity of the metal and the date.
I have been honoured to receive several significant awards. I was the winner of the British Jewellers' Association Award in 1998 as well as being a finalist for the Jewellery Designer of the Year in 2001.
My jewellery has been stocked and showcased in Harrods, Heals, Selfridges, the V&A, the Gilbert Collection in Somerset House and the Museum of Modern Art, San Francisco. My work has also been widely exhibited including at the Goldsmiths' Fair, the Hay-on-Wye Literary Festival, Contemporary Decorative Arts at Sotheby's, The Crafts Council, Galleried Elsa Vanier in Paris, and Galerie Ra in Amsterdam.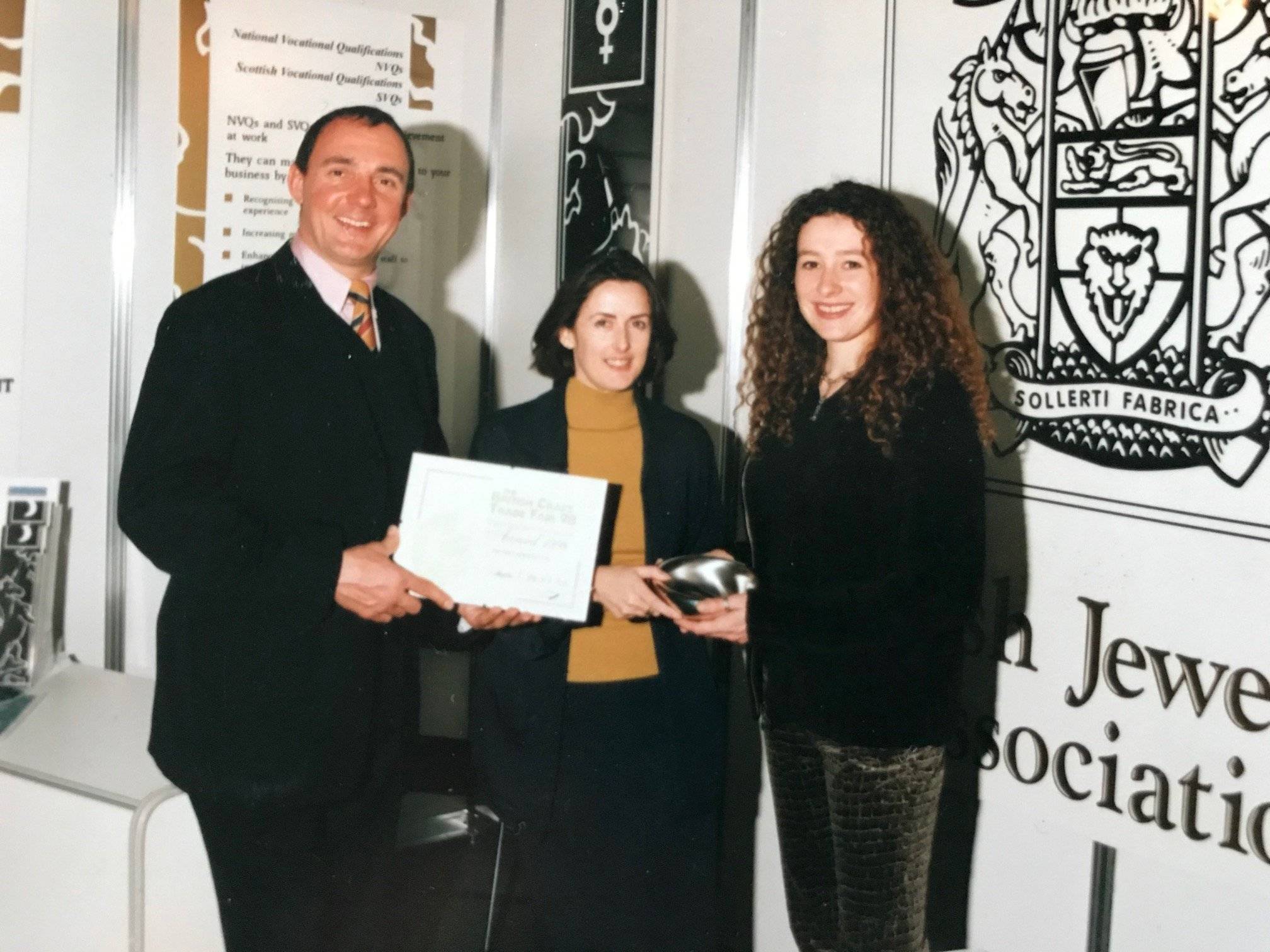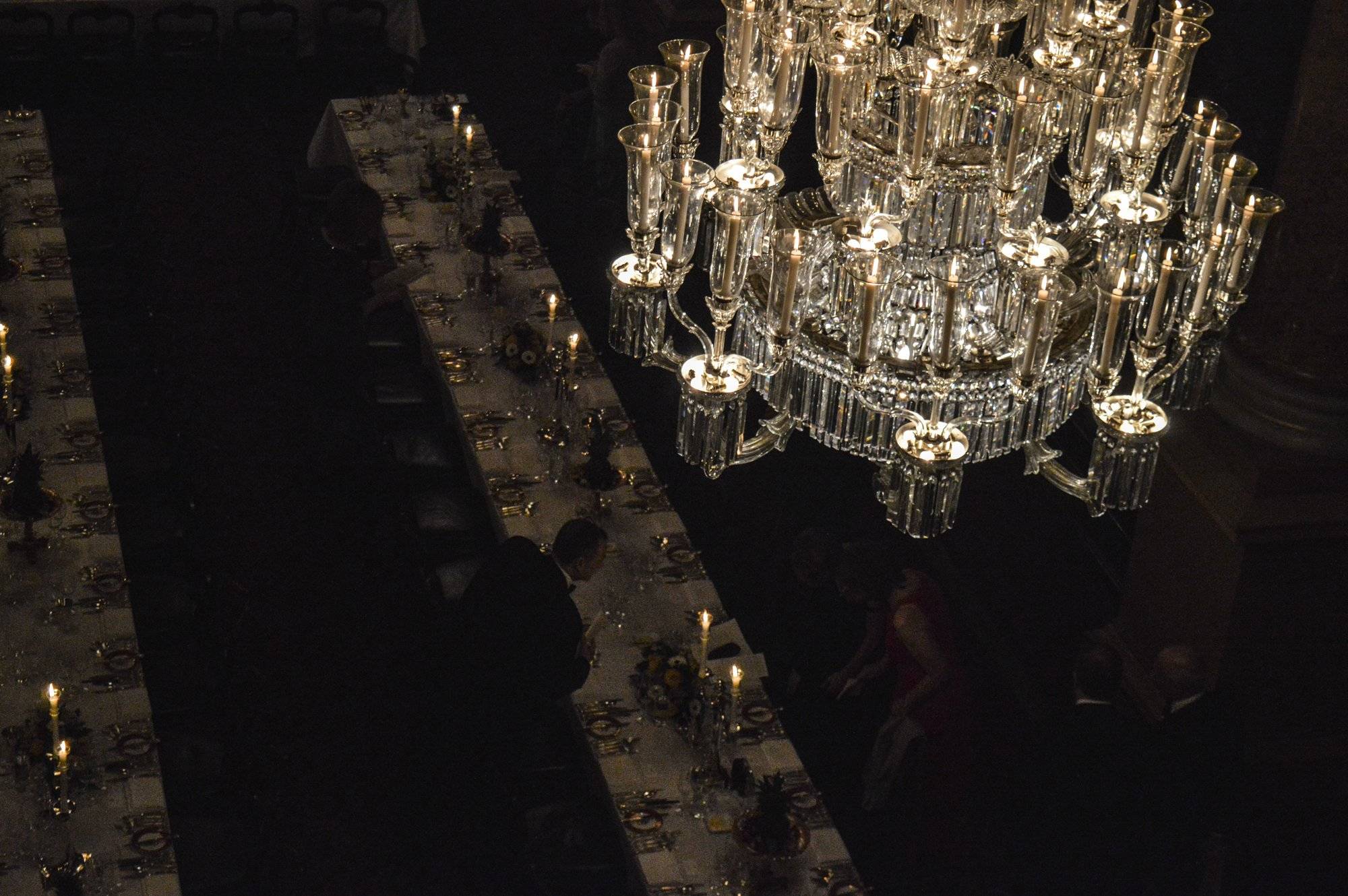 In 2002 I was made a Freeman of the Worshipful Company of Goldsmiths and of the City of London and invited to join the leading directory of Jewellers, Silversmiths and Art Medalists - Who's Who in Gold and Silver.
JEWELLERY SHOP AND ATELIER
My first studio was in Cockpit Arts in Holborn, London, followed by a loft studio in nearby Clerkenwell. When I started a family, I decided to return to my home town of Tunbridge Wells.
In November 2014 I achieved a life-long ambition by opening my own atelier and shop in the Pantiles, a historic Georgian colonnade at the heart of Tunbridge Wells. Combining old and new, I wanted to create the feel of a Victorian workshop where customers can see my working space as they browse my collections. Having this space allows me to offer a truly bespoke service, where I can work closely with customers to deliver individual pieces by meeting either in person or virtually.